This is my favorite shopping season.  Heart season. Stores are decorated in red and pink, and hearts abound everywhere. Heart-shaped purses, spatulas, cookie cutters, boxes of chocolates, bowls, earrings...I'm a sucker for them all! ♥
While I'll be working on several valentine desserts and cookies in the next couple of weeks, I wanted to give you a few (ok, 10) ideas to get started. Click the titles to go to the recipes and/or tutorials.
1. Take a Little Pizza My Heart Decorated Cookies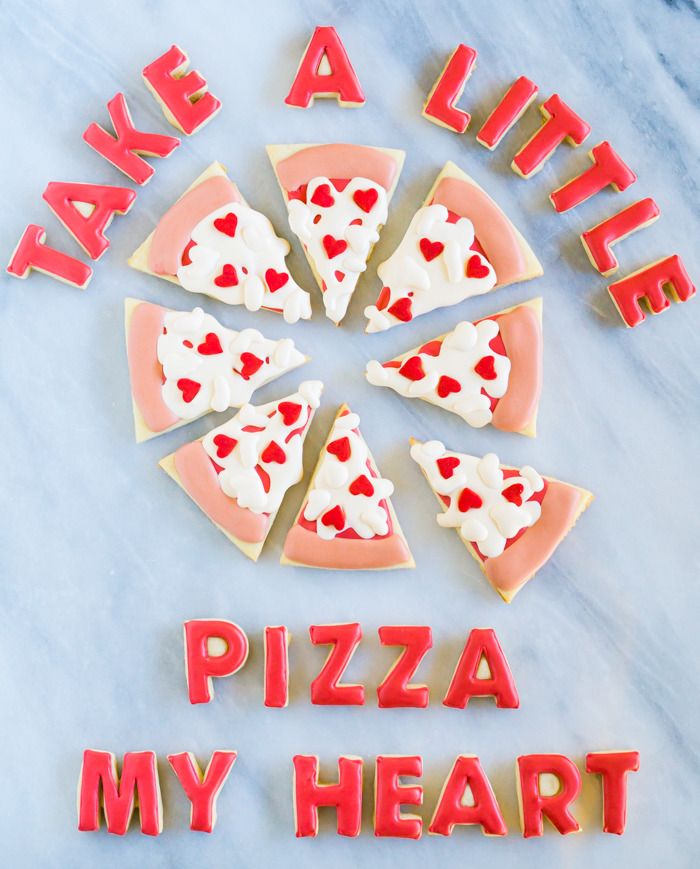 Those heart-shaped pepperonis get me every time.
2. Heart-Shaped Chocolate Hazelnut Sandwich Cookies 
Seriously delicious. Seriously cute.
3. Olive You Decorated Cookies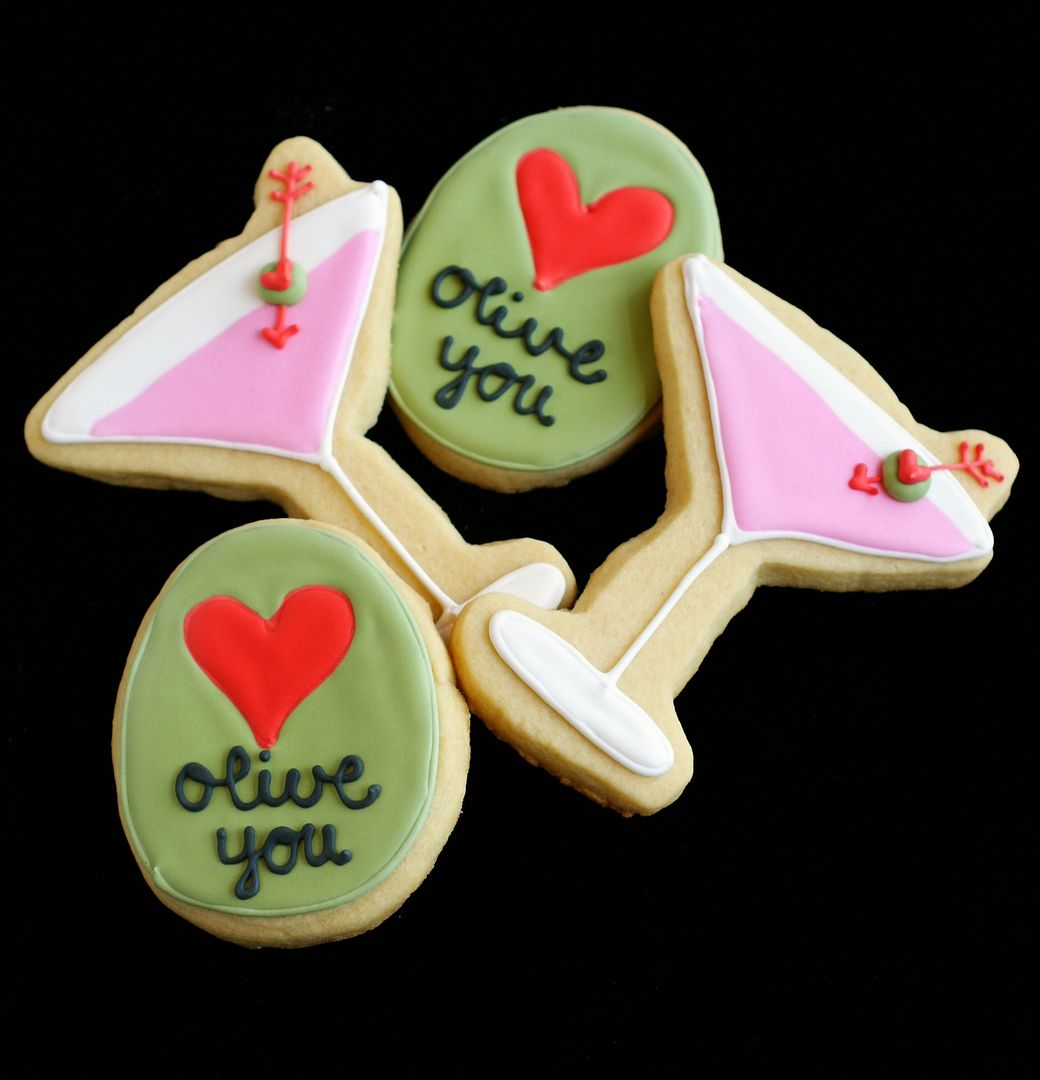 An oldie but a goodie. Still one of my favorites.
4. Black-Outlined Ombre Hearts
Big impact for minimal work. A black outline makes any cookie pop!