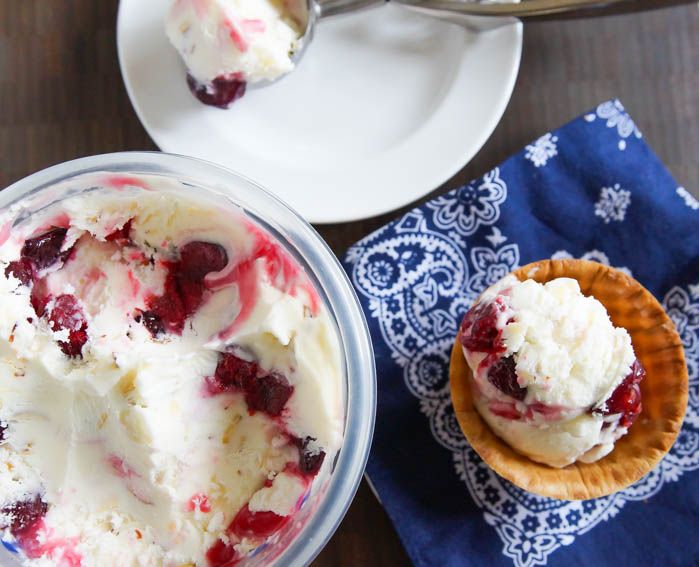 Stop reading the blog and go make sure your ice cream mixer bowl is in your freezer. Go do it! NOW! (Come back, though.)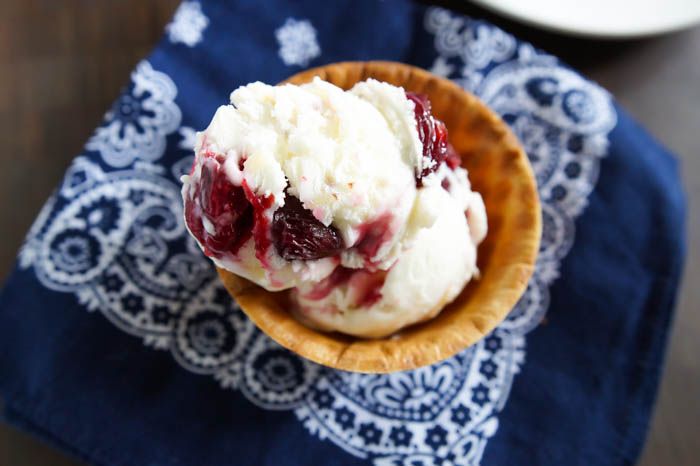 Alrighty. This ice cream...it's rich, creamy, tangy, sweet...everything you'd want in a cherry almond cheesecake. This is better, though, and you can put it in a cone. The ice cream has a secret ingredient, actually a few. More on that in a minute.
A few years ago when I was visiting my friend
Wendy
in Ohio, she took us to Jeni's Splendid Ice Cream. There, I ate some of the best ice cream of my life. Of course, I bought
Jeni's ice cream book
, drooled over it, then put it on my shelf.